Speeches


Nancy has retired, but her wisdom continues on!
Below you will find info on her past presentations and search this website for other parenting information.


About Nancy's Past Presentations
For many years Nancy Samalin has been a parenting speaker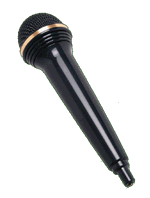 giving keynote speeches and seminars throughout the United States, Canada and abroad. In the last two decades she has spoken to thousands of organizations including corporations, schools, universities, hospitals and other institutions. She is a longtime member of the National Speakers Association. Her clients have included organizations as diverse as American Express, Merck, Albert Einstein Medical Center, to the American School in London and the University of North Carolina (See a partial list of Nancy's clients here.)
Nancy specializes in a hands-on approach that combines practical advice with an upbeat and humorous speaking style. Her presentations are full of entertaining dialogues and anecdotes that create instant rapport with her audiences. Nancy's warm and witty keynote speeches are often followed by an in-depth question and answer period.
Theresa Greenleaf, Berkeley Carroll School . . .

"You are the epitome of grace, ease and professionalism. The parents were absolutely gob-smacked by your presentation. Berkeley Carroll parents can be a "tough room" and you completely won them over with your charm, humor and incredible insight."
Curious to hear how a parent reporter reacted to one of Nancy's speeches? Read the article.
Nancy was a featured speaker for Common Ground!
Common Ground is a coalition of Bay Area schools that have joined together to provide parent education to their communities.
Read what Common Ground has to say about Nancy.
Free Demo Video Available Below
If you're interested in Nancy Samalin's work as a parenting expert, watch her demo video below. It features excerpts from her talks as well as information on her books, media appearances and more. Plus you can see her in action!

These topics are among the most popular, sought after, requested topics on main-stream parenting issues.

The following is a partial list of various organizations where Nancy has spoken. Asterisks (*) indicates a return visit.
CANADA AND ABROAD:
COLLEGES AND UNIVERSITIES:
CORPORATIONS:
Aetna*

American Express

Ceridian*

Club Med

Colgate-Palmolive

Conde Nast*

Discovery Toys

Goldman Sachs*

Gruner + Jahr*

HBO*

IBM

Merck & Co., Inc.

Pfizer

Philip Morris

W.R.Grace
HOSPITALS:
ORGANIZATIONS:
SCHOOLS AND SCHOOL DISTRICTS:
(*Denotes return engagement.)
Additional Feedback & Testimonials
"Thank you so much for a fantastic keynote address at our annual Parenting Matters Conference. You did an excellent job in conveying very sage parenting advice in a humorous and easily understood manner. The evaluations from participants were overwhelmingly positive, and I had many of them contact me personally with their praises."
--Marsha E. Weiss, RN, MS (Director, Community Health Services, Lifespan)
"We were sorry when the night ended, as we could have listened and learned from you for hours more. Even the most skeptical 'I've heard it all' parents were enthusiastic and genuinely impressed with your talk."
--L. Zimmerman, PTA Pres. (Chappaqua School District, NY)
",... by far the most frequent comment has been, "Thank you for bringing her and when is she coming back?" Obviously your sense of humor, compassion and warmth came through as you spoke and touched a place in everyone who came to see you... I was really expecting so much from you and you by far exceeded my expectations! Thank you for the wonderful job that you do, and the difference you make every day in the lives of our most precious gift, our children."
--Janet Frye, St Peter's Lutheran School PTL
More testimonials from Nancy's clients and audience members.