Resources & Tips



Submit a Question
Didn't see the answer to YOUR question? Check the documents and books below. They may help.
You may also send Nancy your question. Nancy is unable to answer every question, but if we get many that are related, we will post the answer on the faq's page for everyone.
More Solutions to Parents' FAQs can be found in Nancy's books and articles found below.

•Antidotes to Spoiling Kids
No parent sets out to raise a spoiled child. Here are antidotes to spoiling kids . . . and not just over the holidays.
•How to Know if your Child is Spoiled
Are you caught in these spoiling traps? Find out the traits of a spoiled child and learn to show love without spoiling.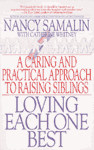 • Sibling Rivalry
Learn nine solutions for handling sibling rivalry.

• Have Your Kids Take the Sibling Survey
This unique questionnaire for parents to give their children will help parents better understand sibling and family relationships and offer clues to how kids really feel about their brothers and sisters.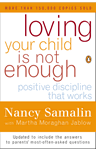 •Positive Discipline
Positive discipline alternatives to yelling, nagging, bribing, threatening and punishing.
•Avoid Spanking
Spare the rod: to spank or not to spank?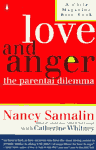 • Eight Weapons in the War on Anger
Nancy offers parents & Educators effective skills to handle their anger without hurting or insulting kids.